These rich and ultra gooey chocolate chip cookie bars are the perfect quick and easy dessert for spending a night in.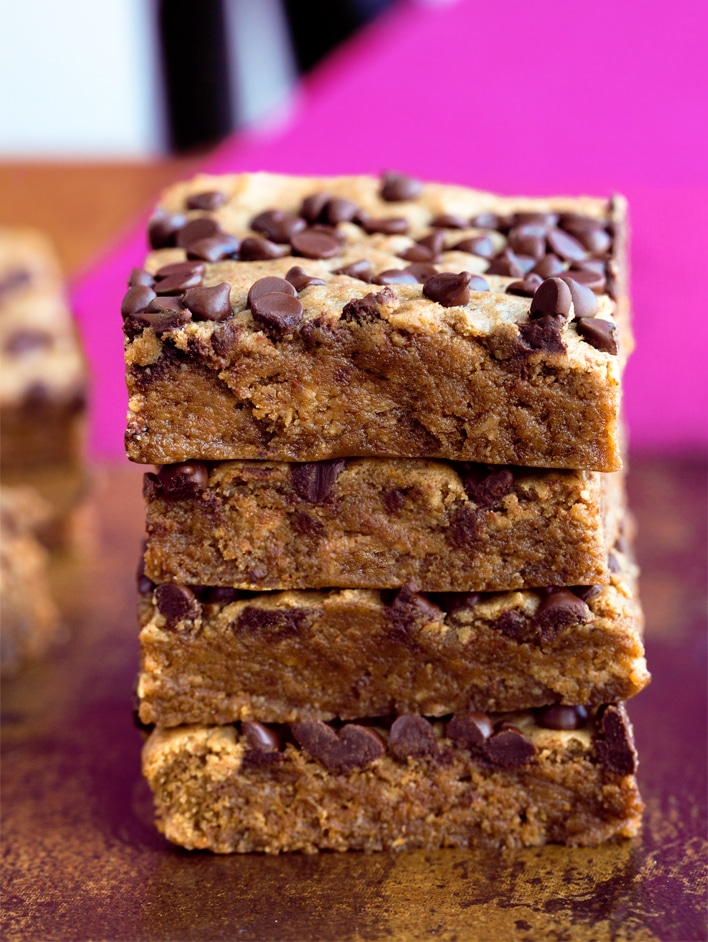 The simple recipe calls for just six basic ingredients.
In other words, you should definitely try these homemade chocolate chip cookie bars tonight…
Or better yet, make up a batch right now!
It's a great kid and family-friendly dessert or snack, with no eggs or dairy required, and the bars can be vegan, gluten free, and oil free.
You May Also Like: Chickpea Cookie Dough Dip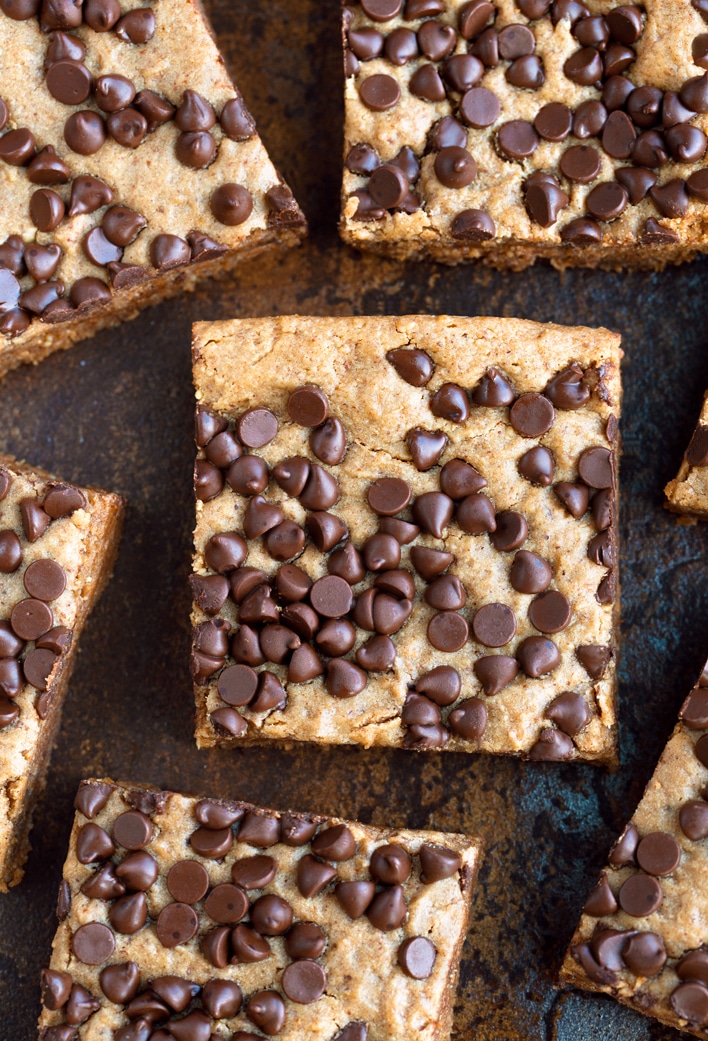 Netflix and chill will never be the same.
These gooey cookie bars are just as addictive as that new tv show, where you intend to watch just one episode…
Suddenly it's well past midnight, and you look down at the empty plate in front of you and wonder:
How on earth is it so late… and who ate all of my chocolate chip cookie bars?????
Also be sure to try these 5 Ingredient Brownies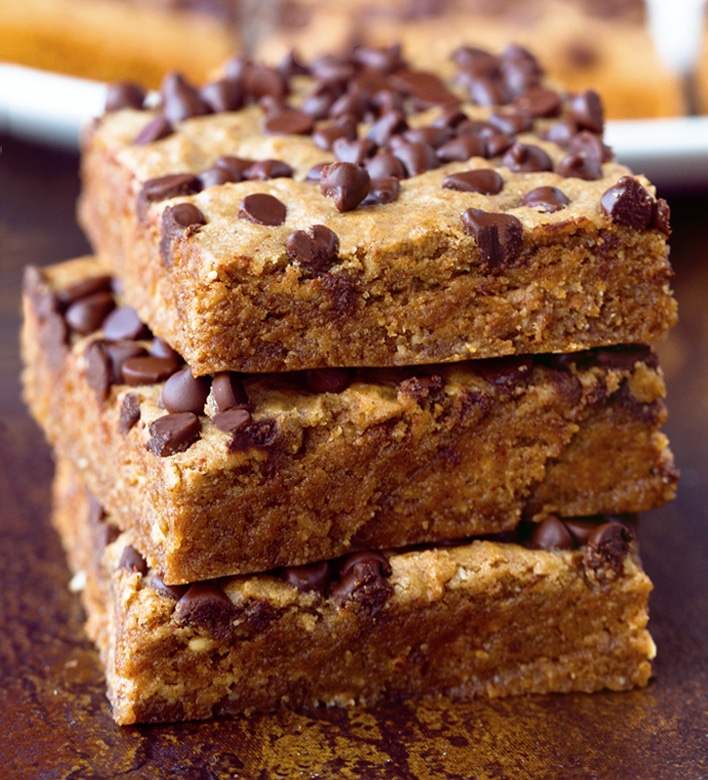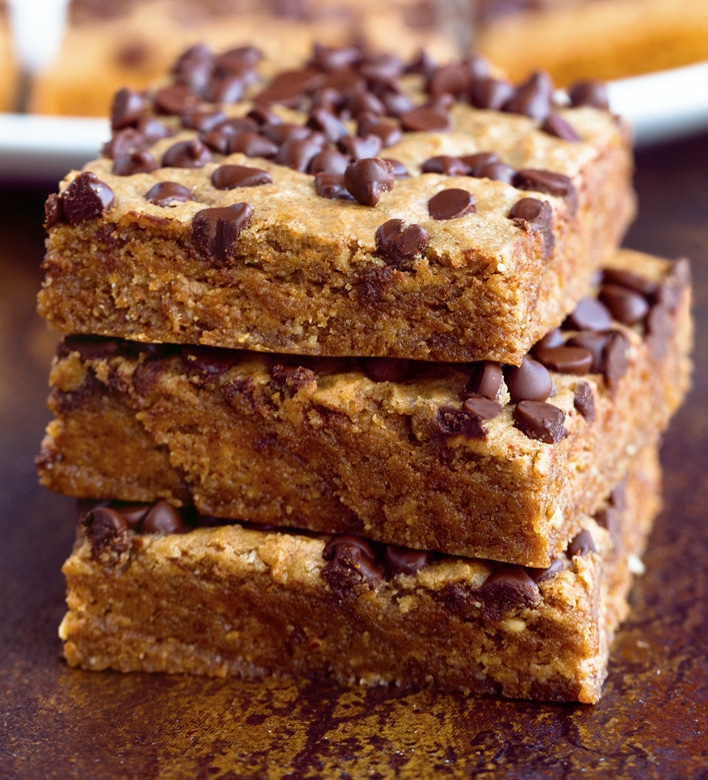 The bars are also great for lunchboxes.
Or for using as a form of procrastination because you're working from home and the kitchen is so close to your computer.
Not that I'm speaking from personal experience or anything…
Above, watch the video of how to make the chocolate chip cookie bars


1

cup

nut butter of choice, or allergy friendly sub

2/3

cup

pure maple syrup, honey, or agave (Here's a sugar free version: Chocolate Chip Peanut Butter Bars)

1

tsp

pure vanilla extract

1/2

cup

flour (spelt, white, oat, sorghum, or almond all work)

1 1/2

tsp

baking soda

1/8

tsp

salt

1/4

cup

regular or mini chocolate chips, optional
Preheat oven to 325 F. Line an 8-inch pan with parchment paper or grease well, and set aside. If not yet easily stir-able, gently heat almond butter until softened. Stir all ingredients together until smooth, making sure to stir well so you won't get a clump of baking soda in the finished results. Transfer the batter to the prepared pan and smooth out with a spatula or another sheet of parchment. If desired, press some chocolate chips into the top. Bake 13 minutes on the center rack (or 15 minutes if using almond flour) – they will look underdone when you take them out, but this is okay. Let them sit at least a 1/2 hour if you want them extra gooey, or let them sit overnight for the perfect firm-yet-soft bars.

View Nutrition Facts
More Healthy Snack Recipes: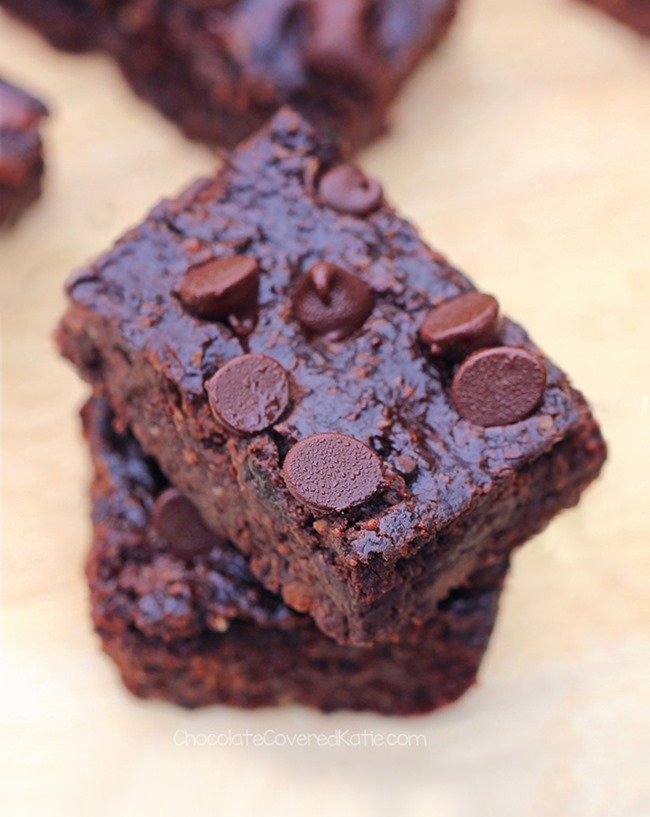 Black Bean Brownies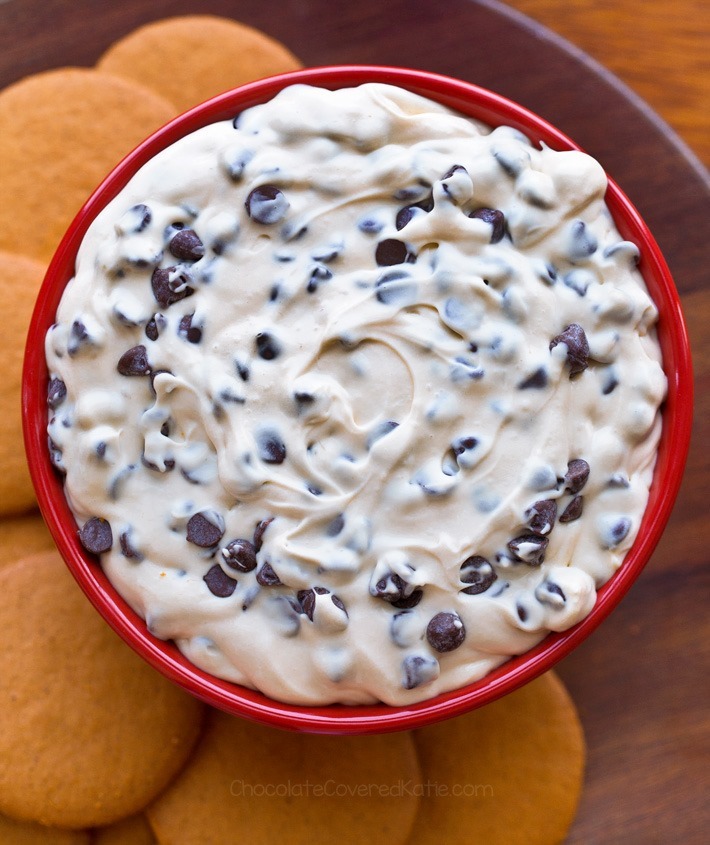 Keto Cookie Dough Dip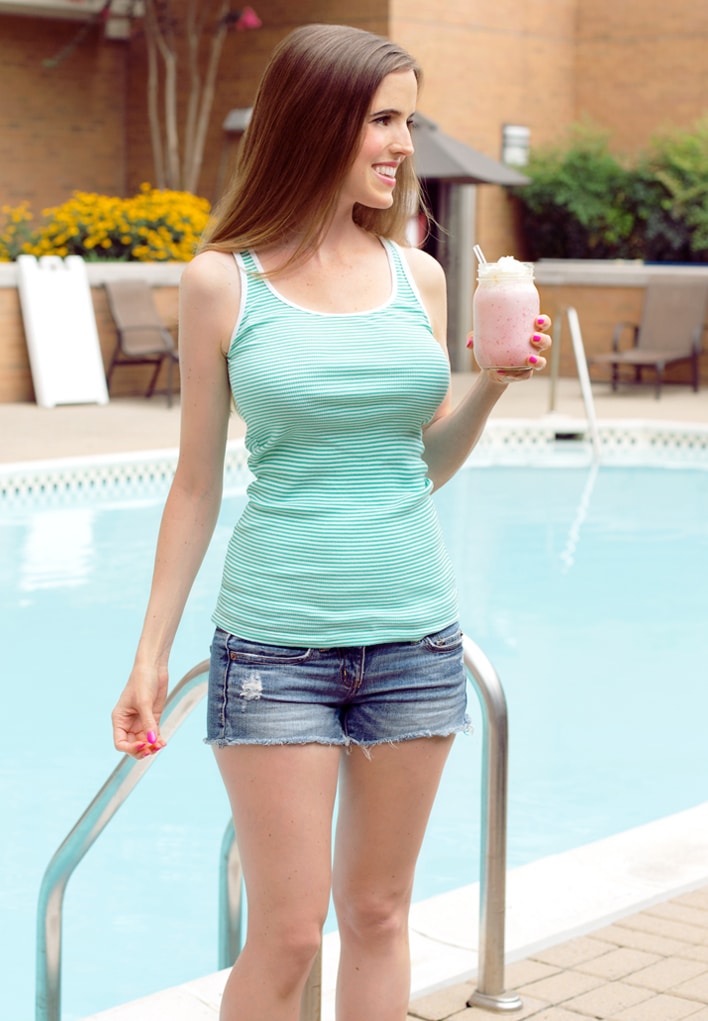 Strawberry Smoothie Recipe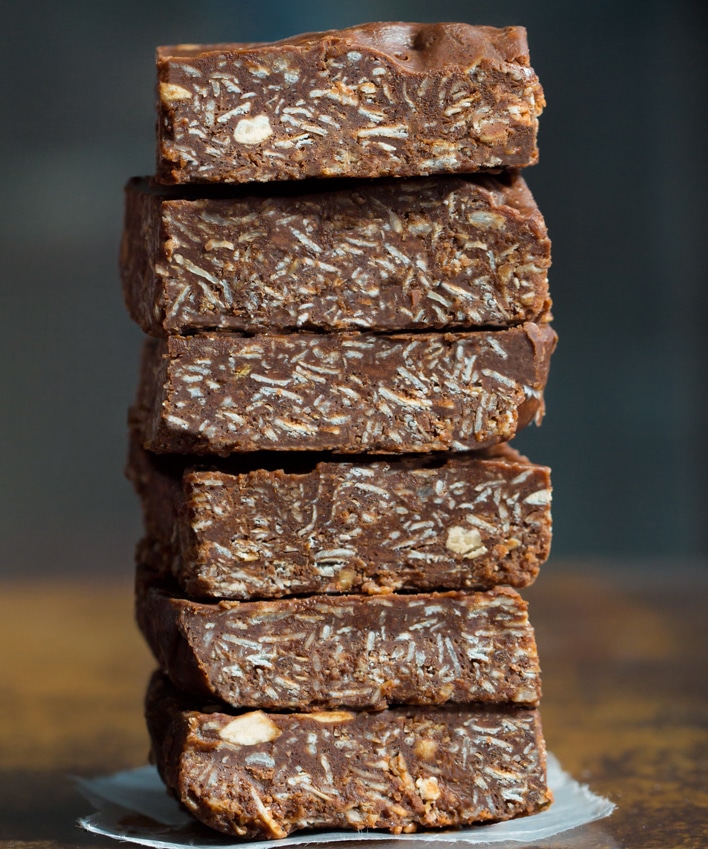 Chocolate Oatmeal No Bake Bars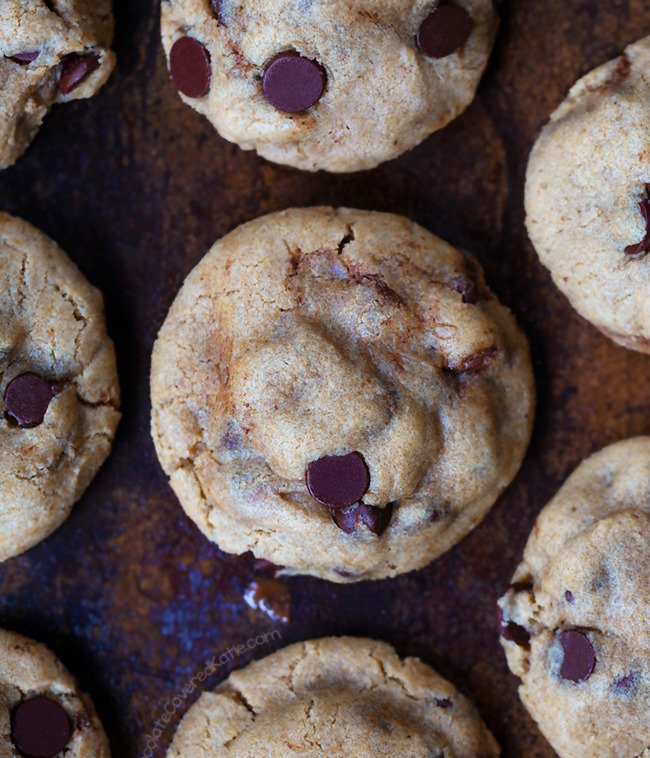 Vegan Chocolate Chip Cookies
(Or these Healthy Chocolate Chip Cookies)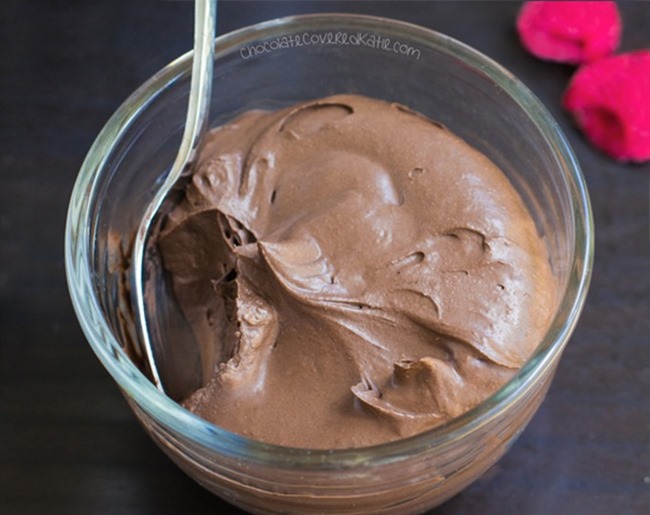 Healthy Chocolate Pudding
tinyurl
is.gd
v.gd
v.ht
u.nu
clck.ru
ulvis.net
shrtco.de
tny.im